I am currently collaborating with Doina Popescu (Director, Ryerson Image Centre) to develop a long-term program of New Media research and exploration involving the LED facade and entrance media wall of the newly renovated Image Centre. We are working with a team of researchers, artists and students led by Canadian media artist David Rokeby (artist in Residence). This phase of the project is funded by the Canada Council for the Arts New Media Residency Program, The Ryerson Image Centre and Ryerson University.
Several project are in the works -- each exploring notions of urban engagement, public participation, and complexities of scale. The facade and media wall offer very different resolutions and therefore distinct opportunities for creative work.
The Gallery launches in the fall of 2012 so check back often to find out how you can participate!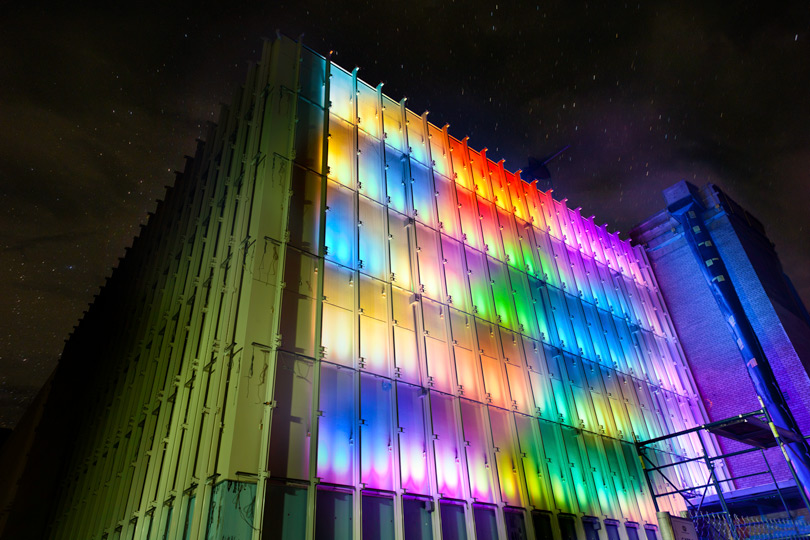 image: http://www.jameskachan.com/